Cooperating with Nature for Regenerative Livelihoods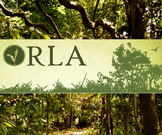 Our contribution towards a yet unimaginable future is to imagine it together.
As the world reaches a point of uncertainty and necessary systemic change we respond with transformative learning experiences, regenerating relationships with each other and the land and holistic ways of knowing.
We use processes to work collectively towards regeneration and social change by co-creating healthier ecosystems through mutual understanding.
---
---
Programs

How Can we Face Today's Challenges and Co-Create Social and Ecological Resilience?

Eco-Social Consultancy





Guidance and Support to Design and Implement Regenerative Systems at Multiple Scales


---

Research​

Engagement in Research Programs on Grassroots Regenerative and Nature-Based Design which Support Continuous Improvement of Programs and Activities